SDTC presents several running events throughout the year. Some of the longest-standing running events in San Diego County were started by the club and are managed by them still today!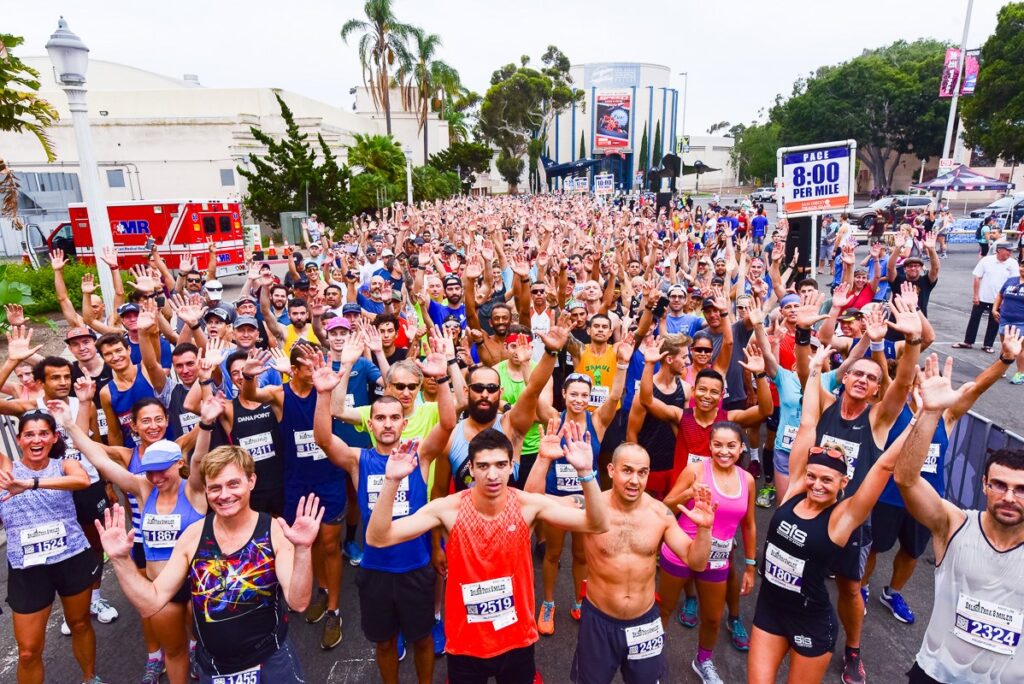 We strive to provide affordable and family friendly events for all abilities. Awards are typically provided by age groups in 5-year increments offering many the opportunity to be recognized. These classic events have been run by tens of thousands of runners over the years. We hope to see you at an event soon.

SUMMARY OF EVENTS – Please click HERE for actual dates and information regarding racing events this summer and fall.
A challenging cross country race on trails, grass and sidewalks of Balboa Park that has been running for over 56 years. The start and finish are located just north of 6th Ave and Laurel St in Balboa Park. This historic 4-mile cross country race is part of the Dirt Dog Cross series and hosted by SDTC.
This historic race is run along the beautiful Morley field cross country trails. This course served as the national high school Foot Locker Cross Country Championships for many years. Great for spectators, you'll face grass, dirt, and single track over an invigorating and strategic course with a fast finish.
This brand new race joins the USATF Dirt Dog XC Series in 2022. Mark your calendars for this exciting foot race around Chollas Lake and the surrounding trails.
SDTC hosts a series of casual summer fun run/races on select Thursday evenings during the summer. Bring your family and friends and run with us at Mission Bay for a good workout and a fun time. No registration needed…just show up!
Over 65 years old, this classic trail and road race goes up/down and around Balboa Park's famous plaza, amphitheater, bridge, world famous S.D. Zoo, hills and canyons. Usually held the first weekend in August, this 8-mile course will challenge even the fittest athletes while providing spectacular views and up-close tour of this historic crown jewel centered in the downtown area.
The only masters track meet in the area. With fully automated timing on a fast, all-weather track; a number of records have been set.