The SDTC Boston Training Program is back and now beginning signups for those training for the 2022 Boston Marathon!

---
Now that you have registered and been accepted into the Boston Marathon, why not train with the most successful local training program in San Diego?! 
Qualifying and being accepted into the Boston Marathon is an amazing accomplishment! Train with our group to help you stay focused and build friendships with other Boston-bound runners as you prepare to conquer the course.
This program is presented by the San Diego Track Club. It is perfect whether you are training for your first Boston Marathon or are an experienced runner. It will help you train for a new PR with other Boston-bound runners.
Registration includes:
Specially designed limited edition tech shirt

Training plan led by experienced Coach Dave "Hutch" Hutchinson


Long run aid station support

Pre-trip team dinner and send off
Entry in to one local event/race
Special small group events such as seminars on injury prevention, nutrition, equipment and more
Past participants have gone on to form lifelong friendships and share in the journey to Hopkinton!
MORE INFO:
The Boston Marathon training program offers a separate five-month training schedule but includes all of the benefits associated with SDTC's hugely successful Rockin' 'n' Runnin' Marathon Training Program (RNRMTP). This small group is typically made up of 40-50 runners from all over San Diego County.
Typically, the weekly schedule coincides with the RNRMTP group such as Tuesday night track workouts under the lights and Saturday long runs to take advantage of the all the support and coaching such as long run aid stations, guest speakers, race entries and other RNRMTP program offerings.  Our Boston Training Program officially begins in December, about five weeks before the RNRMTP kicks off. We will have our own pre-Boston dinner in April. Upon your return from Boston, you are welcome to continue to participate with the SDTC runners training for M2B in May and RNR SD in early June and enjoy the benefits of RNRMTP.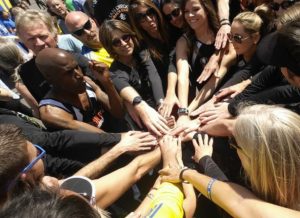 This program is open to all who have already qualified and been accepted to run in the next Boston Marathon. Due to the delayed registration period this year, the BAA has indicated that all applicants will be notified by early December 2021 whether they have been accepted or not into next April's race.
Our training program may be adapted to the many age group qualifying paces. We know that a 4:00 hour effort for an older runner is just as difficult as a 3:10 effort for a younger runner so all who have qualified will get the individual attention specific to their own goals. Our Boston Training aid stations best support runners in the 2:50 – 3:45 targeted marathon time; if you are outside of this range, please let us know. Our goal is to balance providing the best possible support to our runners that we can with the limited resources/staff that we have.
One of the primary focuses of the training program will be to keep you injury free but should you find yourself sidelined, all efforts will be made to modify your training schedule if required and get you the right physical therapy until you are back on schedule.
After registering, you will be sent an introductory email from Coach Hutch and a questionnaire so we can better understand your abilities and goals.
PRICING:
* Open – Sep 30th = $100 for 2020 SDTC members
* Oct 1st – Nov 13th =  $110 for 2020 SDTC members
* Nov 14th – Jan 31st = $115 for 2020 SDTC members
* After Jan 31st = $120 for 2020 SDTC members

Cost of the program does not include entry into the Boston Marathon.
COACHES:

Dave "Hutch" Hutchinson
Boston Training Coach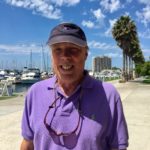 "Hutch" brings to the program his years of experience with: two Boston Marathons, seventeen total marathons, a 2:44 marathon PR, a 1:18 half marathon PR and over thirty five years of running and racing. He has mentored, coached and assisted many runners over the years and takes a personal interest in each and every runner.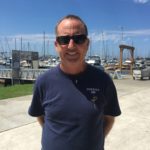 Paul Greer
RnR Training Program Director & SDTC Metro Division Coach