Rockin' 'n' Runnin' Training Program
+
2022
SDTC Membership
Current SDTC members please log in before purchasing. Non-members should register here and create a new account. The annual SDTC membership fees for 2022 will be included automatically with RnR Training Program purchase here.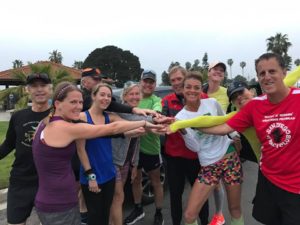 Please Note: Participant registration for the actual Rock and Roll San Diego Marathon & Half Marathon event (and all other races) must be completed separately at www.runrocknroll.com/san-diego/
REGISTRATION WILL REMAIN OPEN UNTIL END OF MARCH OR UNTIL SELL OUT
Questions about the RnR program can be sent to:
Coach Bill Aaron – billaaron@hotmail.com
PRICING:
$95 + $50 SDTC Membership = $145 Early Signup

$105 + $50 SDTC Membership =

$155 until Nov 30th

$110 + $50 SDTC Membership =

$160 until Dec 31st
$115

+ $50 SDTC Membership =

$165 until Jan 31st
$120

+ $50 SDTC Membership = $170

after Feb 1st
No one will be turned away due to financial hardship. We know that this has been an especially difficult few of years for many people. Apply for a scholarship here.
We are a 503(c)(3) non-profit whose mission is to support the long distance running in San Diego County. If you would like to help fund a scholarship or support our non-profit, we encourage you to make a tax deductible donation via our website or email us for more information. Thank you for making a difference!